What if there is no will?
Applicable to deaths after 1 February 2009 to assets solely in deceased's name.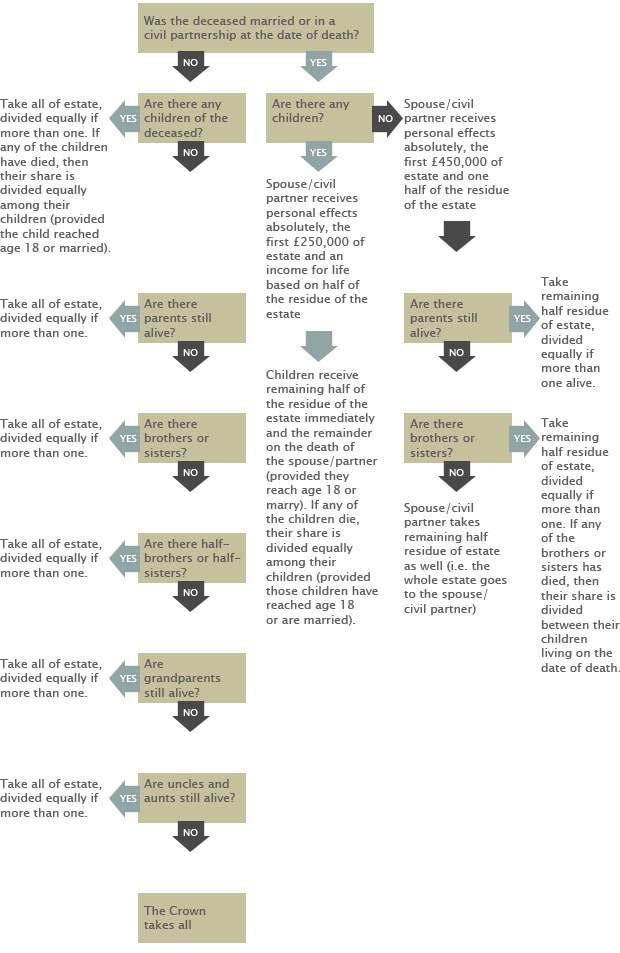 Notes
"Children" includes natural, adopted and illegitimate children but excludes step children.
Descendants of certain relatives might also inherit.
In circumstances where the Crown would take a deceased's estate, the Duchy of Lancaster or the Duke of Cornwall (as opposed to the Crown) would take all for residents of those areas.